How To Have A Pornstar Threesome
By Manwhore
January 25, 2017
DISCLAIMER:
Alright this write-up might be a bit extreme for some. It's got some sexual decadence going on at a level some people might be shocked by. So if you're not comfortable reading about some sensuously raw, gratuitous sex, e.g. a threesome with a pornstar then please, this is an article to skip.
________________________________
Las Vegas hosts the AVN's every year, which are the Oscars for the adult entertainment industry. I've made it out the last three out of five or so years and it's been a fucking blast every time. Honestly I didn't even mean that pun, ha.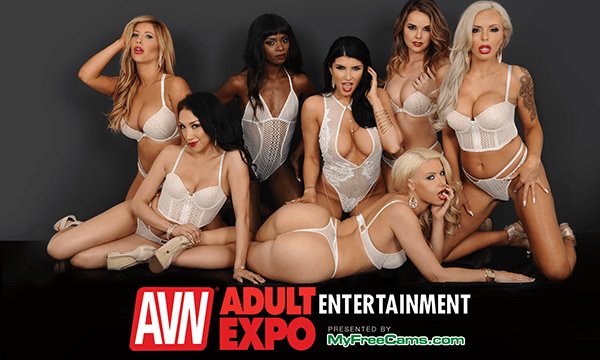 I like to teach live infield training programs during the AVN's 'cuz it's such a fun crowd. My student this particular time was a 22 year old virgin from the UK. By the end of program he'd end up losing his virginity on the bed next to me as we pulled two girls his last night and he finally got the W because we railed them both. Haha
What's really interesting is this guy had so many bad habits he'd picked up from the "pickup" community. It was sometimes painful to watch. I'd be talking deeply to a woman, we'd be face to face and talking very intimately, and because we were so locked in she wouldn't notice that her friends were just about screaming at my student right next to us because they were so pissed off at him! It got somewhat intense at points, and if I wasn't there to calm situations down, we probably would have missed getting into a couple clubs to say the least. In fact I saw him actually get PUNCHED right across the face by an angry girl. And it was at that point I took him aside man to man and told him that he'd deserved it. He didn't like hearing it but he had to listen.
Don't get me wrong I'm not judging anyone's game, and doesn't matter how f'ed up a point you're at, as a coach I can take you from where you're at and fix ya all up. But for fucksake please be suspicious of the type of "pickup" ideology floating around out there that constantly puts you in conflict with women.
Anyway, our second night of program we hung out at a lounge in Bellagio early in the night then later moved on to a club. At the lounge we walked in said hello to a few people then started moving casually through the venue. At one point in making our way across I looked up to see a rather stunning display of a woman reclining against a table at the top of the dais. There were two things that stood out about her right away.. 1) She was extremely confident. She lounged like she was Queen Tut, her shoulders thrown back resting on her elbows, legs stretched out in front of her as she reposed, seeming to make her almost horizontal with the scene she lazily gazed at below her.
The second thing that stood out about her was 2) her huge perky tits. Double D, Grade A pornstar boobs. Geezez. Clothed in a demure, white furry sweater of all things.  As she leaned back the way she did they pointed jauntily at everybody in the room. Massive love melons on grand display. Mixed with that utterly calm sense of her own mystique, she came off as some sort of sentient fembot, assessing potential prey, waiting for even the slightest provocation to unleash her arsenal upon unsuspecting men.
It was a very sexy display. And what can I say about this kind of woman..
I watched every episode of Alias with Jennifer Garner back in the day, sat mesmerized through Elektra. Jessica Alba as Dark Angel, Buffy the vampire slayer, Scully in X-Files, Kerrigan of Starcraft.. I'm massively attracted to these kinds of women. I don't care if sometimes they bite.
We come out near her and her retinue, the three of them spread out across the expanse of a table overlooking the whole lounge. They were attractive women but you could easily tell who the boss was in their squad, ha. I thought it was sexy as hell and immediately swooped up the steps to join her at the top. She watched me come while still managing to maintain her serene gaze out across the lounge. But I spotted a narrow smile pass across her lips. She liked the way I'd just come sauntering up into her space.
I introduced myself casually as just "meeting new people", let natural social dynamics play out. I'm a fantastic conversationalist, and I've taught myself to really enjoy talking to people and getting to know them and sharing. I don't mean in some  70's hippie "flower child" sense. I mean while still maintaining a masculine edge. I tell deep stories, look for the deeper meaning behind everything, and I don't mind saying something different even if it doesn't agree with the typical social narrative going on out there. The strong, centered simple novelty of talking like this to a woman is alluring enough to spark attraction. And I'm not preachy or angry about things, which is how most guys mess up this part of the dynamic. I just speak with passion and conviction on the things I believe in, the things that move me, the things that I stand for.. and that man to woman dynamic we all want, that intimate synergy we all secretly crave with a woman, blossoms by itself. That's "proper" game, because that's "game" built on genuineness and openness, self-expression and emotional strength. Some people might even see it as being vulnerable, that's fine too. But we're all complete people, we've all got powerful stories to tell, powerful opinions to share, we're all leaders waiting to be born. It's learning how to draw all that stuff out that counts. Obviously there's some push-pull cocky/funny dynamics going on as well, but those are just slight "rudder adjustments" here 'n there to keep things lively and going in the right "man to woman" direction. Plus I naturally like being teasing to women and they like it too when they know that you're not an actual asshole.
I soon pass off queen bee to my student as I need him to have experience talking to strong, centered, attractive women. They're arguably the most intimidating kind of woman there is, especially for young men. While in conversation with the next woman I find out their story. Yes the first woman is indeed an adult film star, (a lesbian pornstar of some notoriety actually, if you watch lesbian porn you've seen her, she won a major lesbian adult film award a few years back) and this new woman is her assistant.
Very interesting. Well.. I certainly figured we might try to put that "lesbian" claim to the test. Maybe stretch it out a little bit 😉
We chat for a bit and then I create a social premise for seeing them later and tell my student to take their numbers so we can invite them out later on. The pornstar gives him her number as well as the 3rd girl. This is a very simple and effective "social close". Whether you want them all to show up, or if you really just want to see a particular girl again and she's with a group of girls then inviting them all out later is a great way of exchanging numbers. I've had female bartenders all write their numbers down on the same piece of paper, classmates, taken a girl's number in front of her dad, her mom, boss, etc. All under the wonderfully innocuous umbrella of it being "a social event". Everybody loves group activities and women appreciate this rationale of contacting them again as it shows you've got nothing to hide. Even if your general aim is of a "romantic" nature, you're demonstrating you're mature and seasoned enough to be able to handle both at the same time, and that is a skill set that means a lot to women. As opposed to a "player" that is constantly trying to parade his supposed prowess with women around while actually not being very competent and savvy with social dynamics or logistics.
From here we leave off to go to the club and I have my student start texting her as well as a couple other women whose numbers we'd gotten earlier. She ends up responding a few times in the next couple days but nothing ever pans out while my student's in town. We don't actually start making plans to meet up, or even talking seriously to each other until a week or so later. Come to find out she likes to smoke weed and honestly that will never be an experience I'll turn down with a girl. Ha! Whatever your opinion of marijuana is, romantically speaking, it's a game changer, a force-multiplier, even a life changer. You can get very intimate with a woman under its effects and this will bleed into every facet of your relationship with her, including sex. Sex while high can be utterly mindblowing, and not just for women. And there are reasons for trying it out as well. Lots of men have a hard time communicating emotionally during sex and can't figure out how to "talk dirty" or playfully dominate their women the way either of them like, in fact most men can't even figure out how to get a woman naked lol.  Cannabis actually really helps in this area. You can learn to get in touch with your strong man to woman emotional rhythms, learn to emotionally overwhelm her and make her experience things very  deeply. You can completely overpower her sensually, even physically dominate her so well, she feels like she's in outer space. Now not saying you can't do this without weed, but it does make it easier, especially for guys not used to sharing themselves on this level.
So we make plans and I show up at her friend's place she's staying at with some weed, let her know I've arrived, and she comes out.. barefoot, with her assistant! I'm in a bit of a shock at this point. When did this turn into me just showing up, smoking her and her friend out, and then what… leaving? I was pretty incredulous, and it's at moments like these that you have to put your foot down. Because plenty of women will just assume you're a pushover and treat you accordingly. But not I.
So the girls get in and I am very straight up and I ask her why she doesn't have shoes on, that I didn't even know it was two of them, and that I'm not gonna just drop off some weed and leave, fuck that. If she wants to smoke, go get her shoes, we're leaving and going to a bar. She tries to give me a look and a face like, "WHAT!?" and I'm suurre it works on most of the male population. But me I just completely ignore it. I'm not going to stand for this sort of thing.
I was actually sort of pissed. Nothing too crazy or resentful, and I still really dug her, she was a fucking riot, but I wasn't going to put up with female bullshit like this. So after a few seconds  of us looking at each other with our best poker faces on, she realizes mine's real and I'm not budging a millimeter, we're going to a bar or NOTHING, ha! So she tells her assistant to go get her shoes. Haha! Must be nice having someone to go fetch your shoes for you.
Now here's a big learning point, understand that anytime you have a " Daddy got his way with me because he's daddy " moment with a girl, or even more than one girl as in this case, understand that this is prime sensual territory for a woman. Lots of things have happened, and if you pay attention and really feel the depth of it, you understand that it's deeply emotional for a woman, and deeply romantic. She's surrendered to you on a level that's very emotional and sensual for her. A woman wants a man to show the capacity to lead her, emotionally and socially and physical, and when it happens, it's not just powerful for her, it's erotic.
And what does that mean? It means a man that can create windows of opportunity like this, see a woman's signals, and of course feel it with her, should be ruthless and powerful in his delivery of his sexual gift to her. Because if he doesn't he's just being a fucking bitch.
With women you be ruthless in your leading of them. Never doubt yourself. Now I'm not saying be selfish about it, I've known men who were absolutely brutal in their emotional manipulation of women to get things out of her, but this is not that. Your sexual intentions towards a woman can and should be honorable and valuable to her. And if they are, never doubt yourself or hesitate. As long as you're paying attention to a woman's "reputation" you can easily create sexual adventures for them they'll take you up on as often as possible.
So once the other woman leaves I tease her about it. She acts like it's not a big deal and I laugh. As soon as the other girl gets out I grab her and kiss her. I start out any date this way, even if it just ends up somewhere near her mouth. It's the only way to set a date off right. In this case I could tell she was open to more so we begin making out.
Then I switch to a more subdued tone of voice. I tell her she looks good and I'm glad I came out and it's nice for her to be wearing something that let's me see her boobs better than the last time we hung out. She laughs hard at this. Then I narrow my eyes at her and in a softly accusatory manner say, "Look what you did." And I slowly pull my dick out of my pants, my "point" being that she'd gotten me hard. She laughs and then after some hesitation she reaches over and grabs it. I look behind her, making it seem like I'm making sure her assistant's not around, but we're going to do something "naughty" if we can "get away with it", and tell her to kiss it. This sort of thing creates a very alluring situation for a girl (I've used it many times) where because of the alluring naughtiness and the playful "danger" of getting caught (who really cares).. she's super sexually compliant when 3 seconds before she wasn't even in a sexual mood! But a man that understands how this stuff works can create incredible lusty situations with women.

She hesitates for a bit while looking into my eyes, I look at her coyly but steadily, then she leans over and puts my dick in her mouth, sucks on it a bit. Then giggles and leans back in her seat, I put it away with great flourish and a nice moan of enjoyment, lol. What a great start to our date. And clearly the "lesbian pornstar" is taking a break tonight 😉
Now would I have done this exact same thing had she not been a pornstar? Absolutely. Lots of women are as highly sexualized as pornstars, they come in all shapes and sizes, ethnicities and social backgrounds and upbringings. When you are a genuine and open person, and can speak openly and genuinely to women, and can then present a sexual side to them, they're quite receptive to it. For one thing they know they can trust it, you're not going to betray them, treat them badly or look down on them, in fact you're going to give them the best part of yourself. And when you've got that going, women jump in bed with you as quickly as they can manage. I've met and slept with many many women the first day we met, simply because it was the foregone conclusion to a powerful experience we'd started together.
The assistant comes back we take off to a bar and smoke a bowl on the way. By the time we get to the bar I've got these girls so riled up and wild I feel like they're going to take off into orbit. They're screaming out the windows and rioting in their car seats. What's interesting about this development is even though most guys are completely envious of the ability to keep women so massively entertained, I'd also created a bit of a problem for myself, I was about to potentially become a victim of my own success. I was taking these girls to a bar, and them now being SO wild and carefree, I figured there was actually a chance they could blow off to some other party or event going on, or at least send us off to some shitty afterparty I didn't want to go to and which would interfere with my desired plan of slamming this dimepiece pornstar.
But I have got a plan. We show up to the bar and basically… I go berzerk mode. There's no way I'm letting any other motherf*cker get an edge in on these women. We walk in and I'm loud as fuck. I'm friendly, but I'm in everybody's face and I'm practically shouting at them. I shout super enthusiastically at the bartender practically freezing him in place and order drinks, say hello to everybody around, scream/ask a dude to borrow his lighter to go outside with it real quick, start talking to another couple people at the bar, come back have a good time with the bartender for a bit, and repeat this cycle for the first few minutes or so we're in there. This has the effect of making the girls basically glued to me at this point, they're not going anywhere they know which guy they want to stick with. When I see this I take them off to the side of the bar and we shoot some pool to calm down and relax. This is important, because even though being at the bar all super social was fun, it couldn't last forever, and I needed to be in a better spot when they "came down" from the excitement.
I just do regular conversational banter with them at this point, mess with them while they take their shots and we each have a drink. I make sure to pay more attention to the pornstar but I make her assistant feel included as well. But when the asst. takes off to the bathroom I come in close to miss pornstar, talking to her while looking into her eyes then start to slide my hand down the front of her pants. She looks into my eyes slightly surprised to gauge what's happening, then asks me rather shyly, "Oh you want to feel my pussy?" 🙂 We start kissing as I'm moving my hands over her body, sometimes gripping her semi-tightly, other times just letting my hands roam softly over her body.
The assistant comes back around this time and I decide it's go time. I take them back to my car, the assistant in the back seat, and I just start escalating on the pornstar in the front seat like the girl in the back doesn't even exist. I lean over on her side, kiss her while pulling her huge tits out of her shirt and having my way with them. She's totally aroused not even saying much or responding just laying back enjoying it. Then I take my dick out and edge my way onto her side with her, then start ramming my member between her tits then softly sticking it into her mouth and getting head from her. Full on porn mode, hell yes.
Her assistant I can tell is very interested in what's going on. She starts leaning forward, her face inching closer to the slowly simmering scene of sexual decadence occurring in front of her. She opens her mouth and says something to her boss. It comes out a bit "wet" sounding, and I realize her mouth is watering from watching what's happening. Uhh.. that's a bullseye. I pull my cock out from between the pornstar's tits, move it up to her face and into her mouth for a little bit, then lean towards the other girl and tell her, "Come here." I softly put my hand on the back of her head and gently guide her in. Her mouth opens and I softly thrust it in. Mmm.. another warm inviting mouth.
I take turns letting them both suck it, then pull the girl from the backseat farther in so I can have the first girl give me head while the other leans in and pays attention to my hanging goods.
Now I understand some people reading this might be a big overwhelmed by the amount of sensory detail I'm putting in here, but the point I want to make here is sex is your adventure. You do what you want, and women will love going along with it. Just remember that.
I then take pornstar's shorts off, and then the panties go. I finger her a little bit. Then I tell her assistant to come close, strap up,put my dick in her hand and say, "Now stick my dick in your boss." What personal assistant could refuse such an order? 😉 She slowly sticks it in and I start fucking her boss in front of her, then sticking it back in her mouth, etc. Then I take them to a hotel and fuck them both for a couple more hours before calling it a night. Lots more debauchery, I took pics and vids.
The End.
P.S. By the way the girls were really cool and enjoyable to hang out with. She's pretty on top of her business, most people I know are not capable of handling what she's got going on.
how to sleep with a pornstar
|
pornstar
|
pornstar threesome